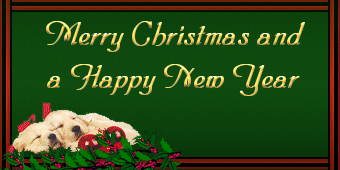 Updated&nbsp6/12 2004

Here is a presentation of "Cindy"
OTCH Khemosabi Magic-Mistress a golden retriever bitch
Read about her competitions in Field Trial and Obedience
She is a wonderful dog with lots of will to please
and she loves to work!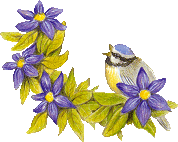 Cindy came on second place in Strangnas Bk in obedience 5/5-02 whit 287,5 points(14 dogs started)
In Sormlands District championchip 2002!
Cindy won obedience test in elitclass 17/11-01!
OBEDIENCE RESULTS:
Cindy have won 114 first prices in Elite Obedience
(you need only three first prices to be OTCH!)
She won her last victory 17/11-01,9 years old and still going strong.
She came in second place in a big obiedience whit first price 5/5 2002.9,5 year old!
She has participated in 7 Swedish Masterchips of obedience!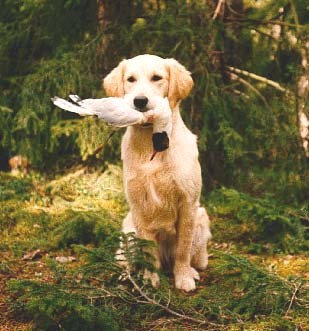 FIELD TRIAL RESULTS:
First price in swedish unghundsklass(first class up to 24 mounth of age)
Two first price´s in swedish openclass
She is awarded with several 2:nd prices in eliteclass in Swedish Field Trial

American wiewers my be surprised by the lack of hunting titles for the swedish retrievers.The fact is there is none,until the dog have earned the full Field Trial Champion title!
Explanation of SWEDISH FIELD TEST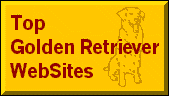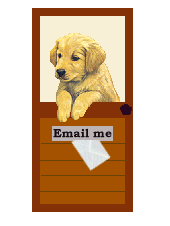 Cindy´s Breeeder:
Pia Fernqvist Sweden
Owner:
Maud Eklund Sweden
Mail to:eklund_maud@hotmail.com
Please sign my guestbook!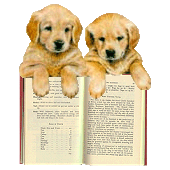 SWEDISH-ENGLISH
SLCH-OTCH
SJCH-FTCH
Räddningshund-Certified Rescuedog
TJh R -Certified Rescuedog
LP-Swedish Obedience Diploma
Länkar-Links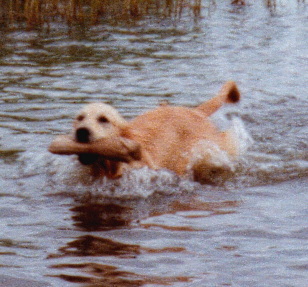 Il try to update as often I can!

Come Back Soon!